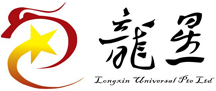 Profile
History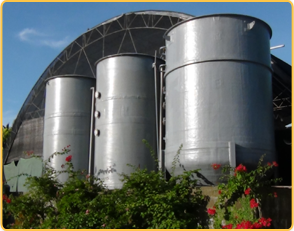 Longxin Universal Pte Ltd is one of the subsidiaries of Kiat Lee Groups and it's now registered under Singapore Land Authority (SLA) to carry out sustainable Dragon fish farming. Kiat Lee was incorporated in 1984 by Mr.Royston Soh from scratch on a one man show to current 500 men strength. Mr. Royston Soh built up this company based on his vision of the landscape industry, perseverance and acute business sense. Over the last 25 years, the company has reached several milestones of which we are proud recipient of ISO quality service providers, and other quality related accolades from the Landscape industry such as member of International Society of Aboriculture (ISA), Land scape Industry Association of Singapore (LIAS), Waste Management & Recycling Association of Singapore (WMRAS) and a registered Landscape Company of National Parks Board. Besides that, Kiat Lee has secured bizSAFE certificate from Ministry of Manpower for its safety standards and Green Label Certificate from Singapore Environmental Council for Eco friendly Super Vigor Fertilizer. And, received several Performance excellence awards from Clients
Our Mission & Motto
Kiat Lee has now diversified the business in to Dragon fish farming under the firm of Longxin Universal Pte Ltd. The primary motto of starting this business is to protect Golden Arowana species by multiplying through effective breeding methods and to meet out ever increasing demands besides eyeing on local and foreign revenue. Unlike other fish farming, rearing Arowana fish is cumbersome process. However, Chinese's belief of possessing dragon fish symbolizes prosperity, good fortune, strength & power are still encourages Longxin to step in to the business.
Our Eco-System
Longxin has created the effective eco system in our ponds for breeding of fishes by adopting advanced technologies. This system helps to preserve the water quality by keeping neutral in pH to ensure our brooders healthy.
Integrated system which consists of special software is introduced in our firm to monitor our live stocks and the new breeds healthy at all times. This system helps further to keep track of the fishes and allows us to search for the latest status and updates with little time spent.
Being a new breeder in this industry, extra care on fishes and comfortable environment for them to live in is imperative. To keep this in mind, Our CEO has designed and built special Fibreglass tanks to simulate natural living system for Arowanas.
As part of our intensive care for new born fry, a special type of incubator has been designed & built to give them warm and conducive condition to live in before they are shifted to fiberglass tanks.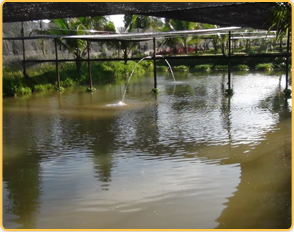 CITES
A-SG-537
Date of CITES registration: 20/12/2012
Species bred: Scleropages formosus
Origin of stock: Captive-bred in CITES-registered operations in Singapore
Marking of specimens: All specimens marked with coded microchips (transponders)